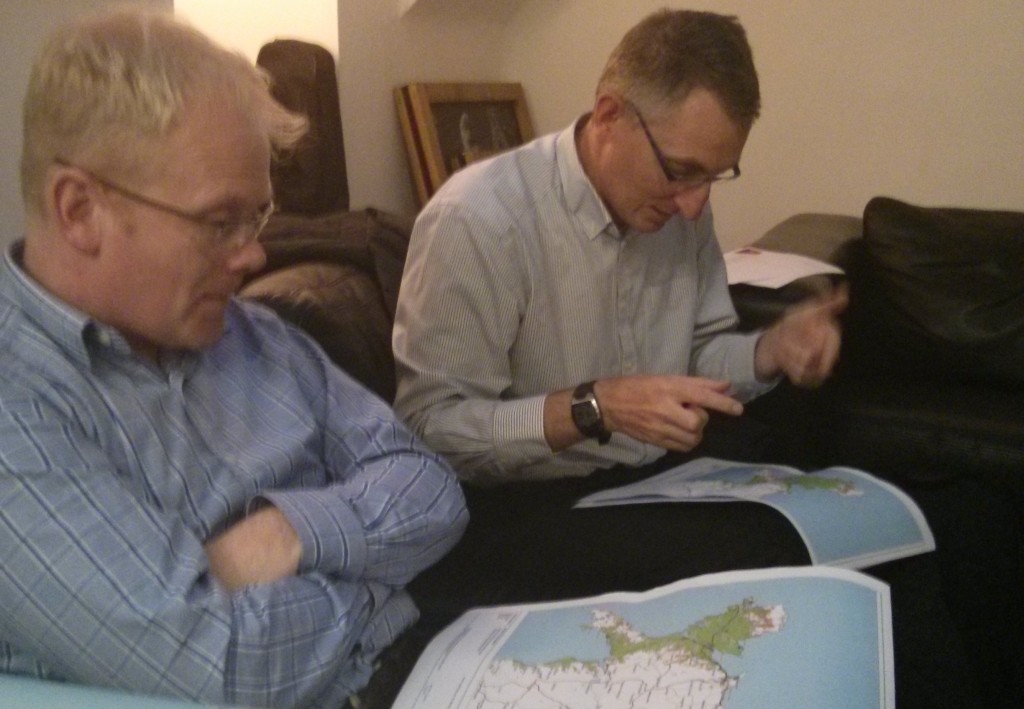 A blurry camera phone picture of Gregory from MuxCo (left) and David Peters from Arqiva (right) at today's planning meeting.
We have these catch-ups every month to review current projects and to plan further multiplexes. In the picture, Gregory is looking at one of many potential options for the North West Wales multiplex.
This month the big topics were the progress on Gloucester's next two transmitters, our Bromsgrove transmitter for Herefordshire & Worcestershire and installations for Surrey. Surrey is looking good at the moment and we're in the process of rolling out contingencies in Gloucestershire and H&W as we continue to be let down by BT. All should hopefully be on this year, before Arqiva's network freeze at Christmas.
Looking to future multiplexes we spent some time exploring the various options for North Wales and the cost-implications of decisions in Somerset.