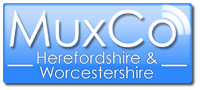 In addition to MuxCo Ltd (33%), our appliction has a range of shareholders committed to local DAB Digital Radio.
Town & Country Broadcasting Ltd (33%)Town & Country was established to build a local network of radio stations. Its enjoys an excellent track record establishing and maintaining local radio licences and is committed to bring its creative, critical and commercial successes to digital radio. T&C aims to become the leading media group based in Wales. It has a strong commitment to local radio and whilst recognising the current difficulties that many local radio services face, has the confidence in the continuing value of localness. Jason Bryant has a strong track record in digital radio, having helped create the local digital radio businesses for The Wireless Group and developing SMG's digital brands. Jason recognises the importance of DAB for all stations, and the opportunities it can provide for companies such as T&C. In relation to digital, T&C's objective is to apply alongside MuxCo (and partners) for the new local multiplexes being advertised in and contiguous to Wales, and to develop new local digital services that are distinctive and viable. Outside radio, T&C's strategy is to develop local media businesses that complement their traditional broadcast operations, including online local information sites and magazines.
Mufin Media Ltd (33%)
Murfin Media Ltd was established by Muff Murfin in 1997 to invest in radio and other media opportunities. Over the last decade, Muff has owned or had involvement in Kix 96, The Bear, Sunshine 855, Radio Maldwyn, Mansfield 103.2 FM and Classic Gold. Following disposals to CN group and Laser Broadcasting (in which he is the largest individual shareholder), Muff remains involved and committed to radio, with interests in Radio Maldwyn and Mansfield 103.2 FM, and is a director of the recently awarded FM licence for Herefordshire and Monmouthshire. Through his knowledge and experience of running profitable small scale radio services, as well as his extensive music background, Muff has recognised for some time the value and enormous opportunities that local DAB will offer in his home county. From the start, Muff's proposals for MuxCo H&W was not just as a shareholder, but to create a new radio station that reflects his, and the Midland's, passion for rock music.