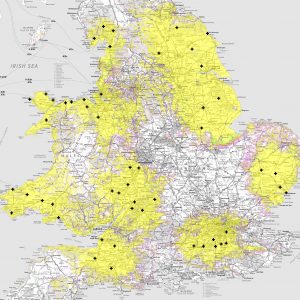 MuxCo is a consortium of businesses that was set up to operate a number of local DAB Digital Radio multiplex licences across the country.
Here on the site you can keep up to date with our progress on the blog and find out more about the structure of our business.
We're keen to have a conversation about our plans, so please get in touch, or leave a comment on our blog posts.
The MuxCo Network
MuxCo consortiums have been awarded DAB Digital Radio licences to serve the following areas: